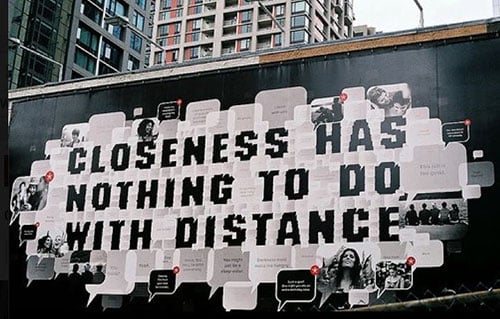 As borders close and we edge closer towards lockdown in this season of uncertainty, it will be more important than ever to find ways to connect and care for each other.
Have you started yet?
Here are some practical ways you can look out for people in your community:
Leaflet your neighbourhood with offers to help
Make sure they have your contact details so they know how to reach you.

We wrote to everyone in our road and have received wonderful texts, emails and even hand-written notes in reply. We have got to know neighbours at the far end of our street who we'd never met before, including an elderly self-isolating couple who go out on their boat to chat to us from across the canal.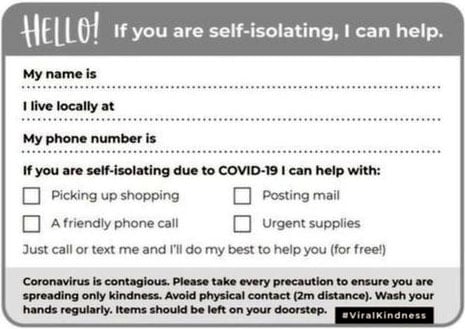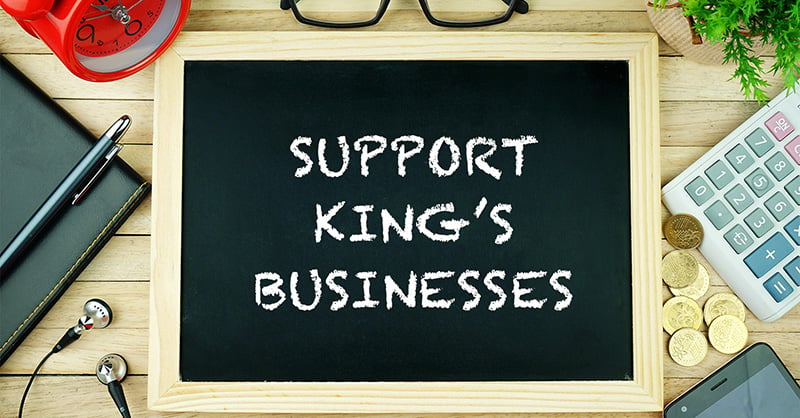 How are you reaching out in the current crisis? Let us know in your comments below.
Related Blogs